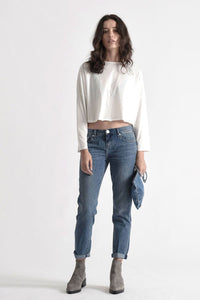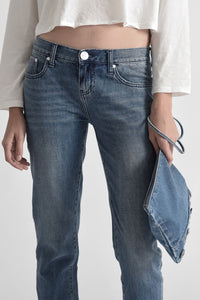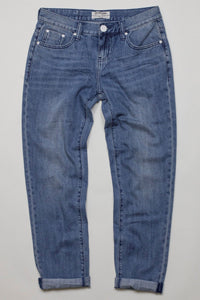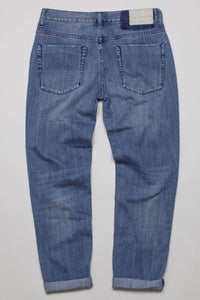 One Teaspoon
ONE TEASPOON | Awesome Baggies Pacifico Straight Leg
Rigid Denim.
Low waist, relaxed, tapered leg.
Signature bird button closure.
Zip fly.
Single folded hem.
Distressing levels vary between styles. Most heavily distressed through the front panels exposing the pocket lining.
Approx. length including waistband & rolled cuff (size 26): 87cm/ 34.25".
Machine wash cold.
Tumble dry to retain a soft hand feel & to maintain original fit.
Model is wearing a 26. Model's height: 173cm, Model's regular size: XS/25.