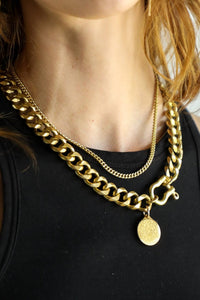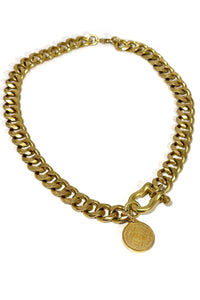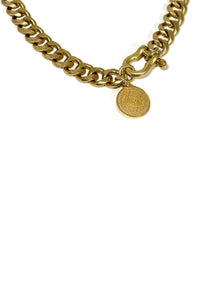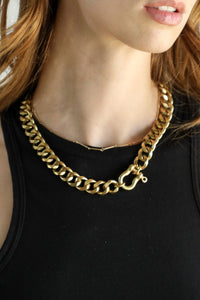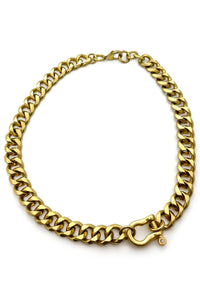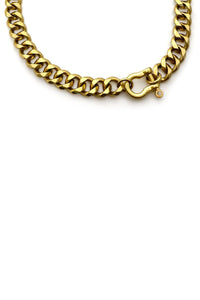 Scarlet Clothing
RACHEL NATHAN | Shackle Clasp Necklace
The shackle clasp necklaces connects our best-selling Perfect Curb chain front and center. Featured with or without the All Knowing pendant, this necklace is designed to remind us of the artful balance of energies. 
-Solid Brass Shackle Clasp (tarnish-resistant)
-Solid Brass Curb Chain (tarnish-resistant)
-Gold-Filled All Knowing Pendant
*Keep shackle clasp tightly secured by turning the screw pin.
Thoughtfully designed and handmade to inspire your mood, shift your energy, and complete your style.